Commend An Officer
Have you experienced or witnessed law enforcement going above and beyond their normal scope of duty?
Everyone likes a pat on the back when they do a good job and law enforcement officers are no different. If you receive service from law enforcement in the Texas multi-county areas of Montgomery, Liberty, and San Jacinto counties, or observe law enforcement actions in these areas you feel is worthy of a commendation, we would like to hear about it. 
As part of Back the Blue, and in conjunction with KSTAR radio and Top Cop Shop, Multi-County Crimes Stoppers will select one officer from among the weekly submitted entries to receive a $50 gift certificate to the Top Cop Shop, where the selected officer can purchase equipment to help them in performance of their job. Half of this gift certificate ($25) is funded by Multi-County Crime Stoppers, with matching funds ($25) from the Top Cop Shop.  The award will be announced on KSTAR radio.
Please complete the form below to submit your recommendation for a commendation.
*Please Note: This form is intended to address commendations related to law enforcement only. If you have a comment about something other than a police officer's conduct worthy of commendation, please contact your local agency.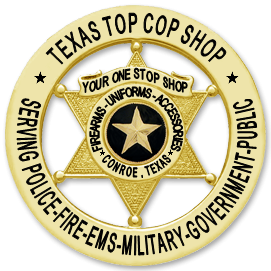 Lieutenant Leslee Zemlicka
We would like to take this opportunity to celebrate our first recipient of the BACK THE BLUE award: Lieutenant Leslee Zemlicka with the Montgomery County Precinct 1 Constable's Office.  Lt. Zemlicka was nominated for her hard work and dedication to all of the students and staff of Willis ISD, where she serves as the Director of Campus Security for approximately 7,800 students and 1,000 faculty and staff members.
Thank you Lieutenant Zemlicka for your commitment to provide a safe environment where the students know they can be safe while they relax, grow and learn.